If you look at Kristi & Becky's Dreamforce Pt1 & Pt2; they are both really excited about meeting up with some of their favorite App Exchange partners in the Cloud Expo.
I know I was supposed to do the same…but according to this personality test I took this week for work, I experience frustration with protocols and systems that inhibit my creativity.  
Here is what I am most excited for next week:
---
Meeting Old Friends for the First Time
Between Ohana Slack, this blog, twitter, and Trailblazer Community; I feel like I've 'met' and had several conversations with 50+ people I've never actually seen before.  I planned a pretty aggressive evening/early morning event schedule so I can meet as many of my 'old' Salesforce buddies in real life.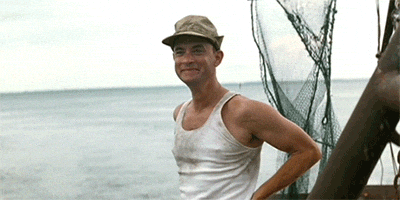 ---
Volunteering
This year I signed up for a number of shifts in the Community Cove & the Admin Meadow; something I've skipped at previous Dreamforce events because I didn't see my self as knowledgeable enough to staff a station.
I always get great information from the kiosks at Dreamforce & World Tour events, so I am thrilled to help spread some knowledge with other Trailblazers.  If you are around, stop by and say hi!
Of course, wearing a t-shirt that says 'Expert' on it will be pretty cool too; even if we are stretching the definition of the word some.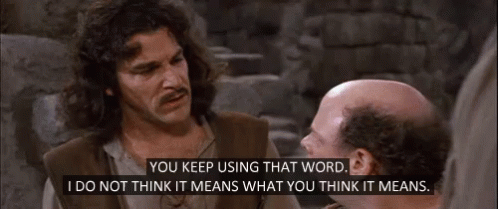 ---
'Dreamforce' Events
There is Dreamforce with all of the sessions, keynotes, expo, demos, challenges, swag, etc – which is pretty amazing by itself and then there is 'Dreamforce;' the dangerous twin known for the 5pm-2am 'professional outing' followed by 630AM runs & breakfast events.
Dreamforce is great; but honestly, a week away from the responsibilities of taking Matty to/from daycare, house chores, not having to work 50 hours, a few hard-earned drinks w/ no driving, good music, and lots of fun people is pretty damn awesome.
I'll miss home for sure; but I might be too busy to notice until next Saturday.
Some places to catch me:
Pep-Up Tech Karaoke – Ladies Be Architects BEER Party – State of the User Groups – Eric Dreshfield's NEWBIE Breakfast Reunion – Beats Antique hosted by Conga – AppExchange Breakfast & more to still be decided 😉